Zillertal summers offer nigh on endless possibilities for all kinds of activities. Whether you prefer mountain hiking, climbing, cycling, swimming or even visiting places of interest, you will find the very best conditions in the immediate surroundings.

Mountain Hiking:

The first hiking area with round walks or even the possibility to make summit ascents is literally on our doorstep. Only a few kilometres further, you will find plenty more hikes and mountain tours of varying lengths and all levels of difficulty. You'll love it!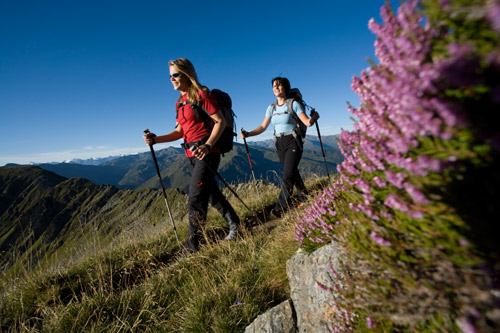 Climbing:

Zimmereben, Gerlosstein, Talbach and many more via Ferrate climbing routes are nearby, as well as many other interesting and diversely challenging climbing areas. 


Swimming

Beautifully designed swimming pools in Stumm, Fügen, Schlitters, Zell, Hippach and Mayrhofen offer bathing fun and welcome refreshment to water babies of all ages.




Cycling


• 214 km blue routes
• 274 km red routes
• 336 km black routes
• 27.285 metres in altitude difference
• 8 cable cars with bike transport




Further day trip destinations:

"Goldschaubergwerk"Zell am Ziller Gold Mine

www.goldschaubergwerk.com


Planetarium Schwaz

www.planetarium.at